Understanding the relationship between music, rhythm, and controlled movement with proper ballet technique.
New and more complex material will be taught at an accelerated pace. Students will strongly focus on technique and vocabulary while demanding grace and precision.
A challenging class combines skills from previous level classes and correlating steps to lengthy and complex combinations with correct technique, extensive terminology, and knowledge of the art of ballet itself.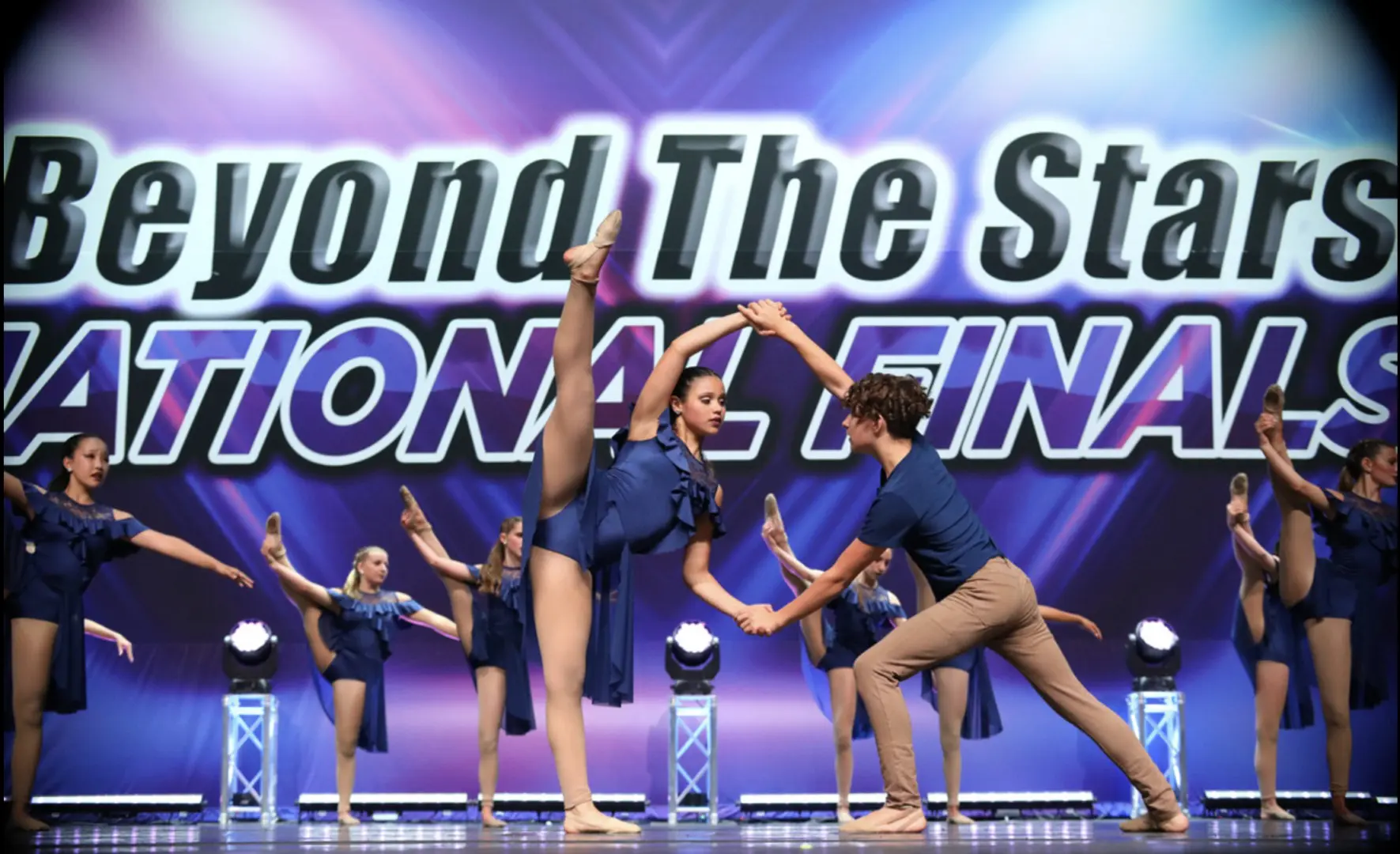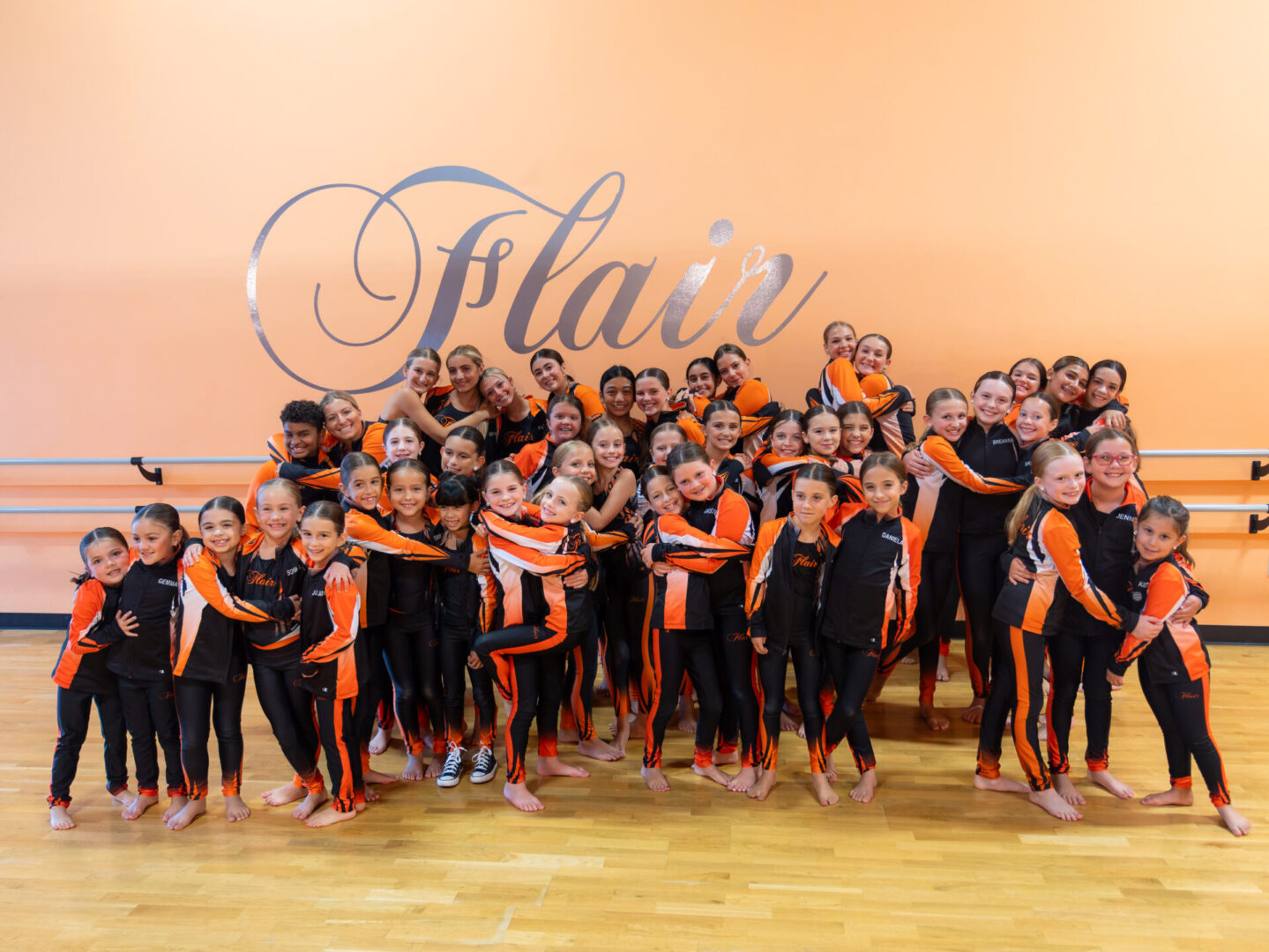 Our Teen and Advanced Ballet classes are open to Pointe students for barre and center work upon teacher approval. Students considered for Pointe must take at least two ballet classes per week. Readiness for this technique is determined by each student's strength and physical development, not by their age. The instructor will advise parents when a student has the necessary strength and maturity to go on Pointe.  If your dancer is showing an interest, please speak to Miss Nanako.
Lyrical is a hybrid of ballet, jazz, and modern dance styles. It is a ballet-based technique that allows a more excellent range of movement than the strict body lines and footwork in traditional ballet schools. Lyrical exposes dancers to a wide range of techniques that fosters versatility. This class focuses on centering, strengthening the body, increasing flexibility, improving balance, proper placement, body alignment, fluidity, and emotion. The dancer learns to let the music and their passion guide the movement. The class consists of a warm-up with stretching, center work, and a combo routine at the end of the class, all set to contemporary music. Lyrical will let you express yourself through dance and music; often, the choreography tells the story of the music.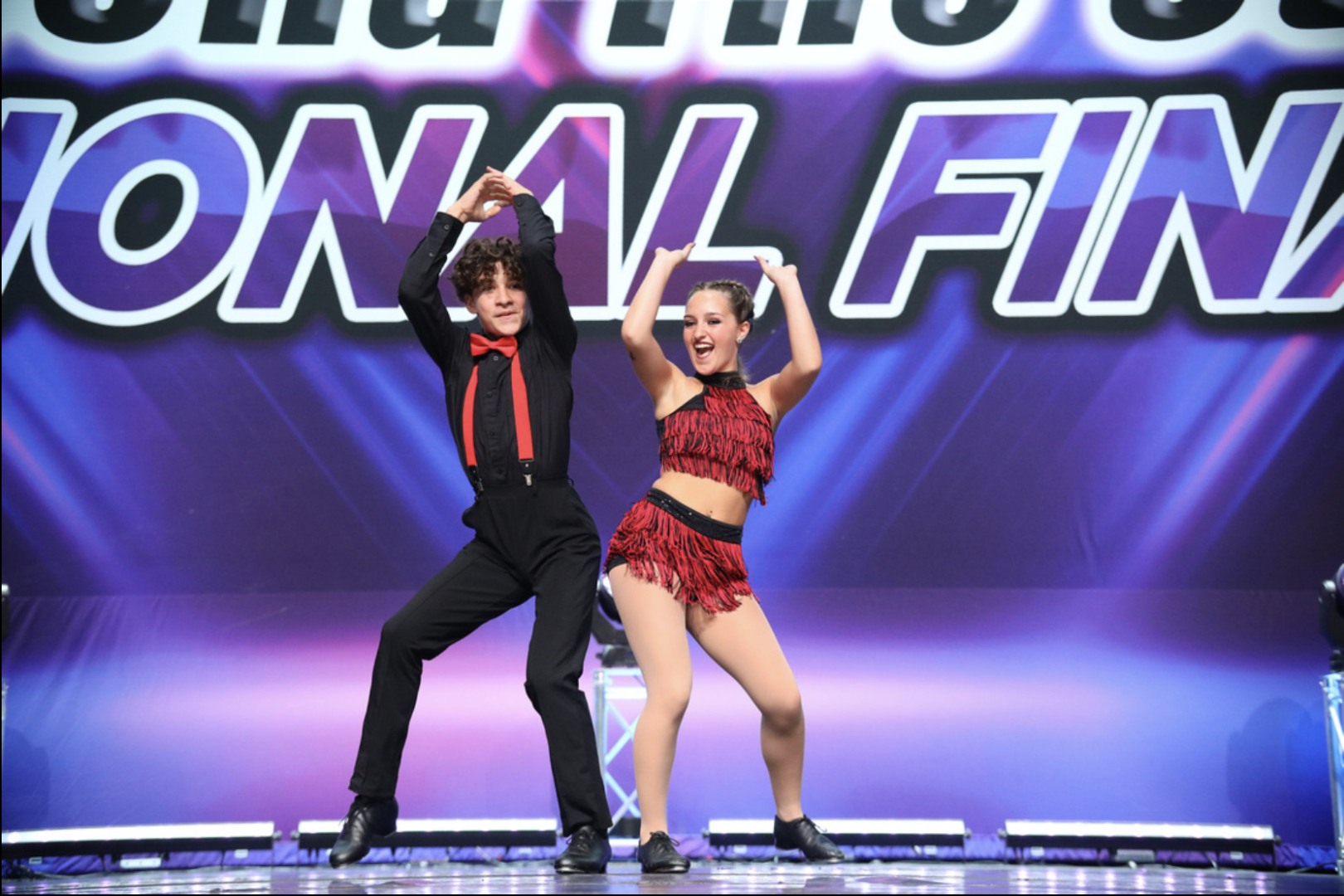 Tap class will provide students with a strong understanding of basic tap foundation, terminology, timing, and rhythm. An emphasis will be placed on explaining terminology, executing steps through challenging rhythms, precise tap sounds, improvisational techniques, coordination, syncopation, and technical execution.
We challenge our students with many different forms of jazz, all high energy but with multiple styles. These classes are popular with all ages and provide an added benefit of cardiovascular exercise due to the high level of energy exerted. Focusing on flexibility, turns and leaps, jazz class is a fun and fast-paced mixture of various techniques set to popular, upbeat music.
This jazz-based dance class will focus on scenes, songs, and choreography from musicals old and new. Topics learned will include: bringing characterization to the choreography, defining a character, stage presentation, and learning to master the various techniques and styles of dance in the theater. This unique class blends dance with acting and singing (or lip-syncing), most commonly enacting characters and ensembles from your favorite Broadway shows.
Hip-Hop evolved out of street and break dancing and is characterized by its athletic and urban style. Hip-Hop is set to solid beats, builds stamina, and emphasizes body isolations, attitude, coordination, free-style movement, and rhythm. This class includes choreography and memorization of patterns and sequences to new, popular and familiar music.
Acro (Acrobatics) is a style that combines classic gymnastics techniques with precision acrobatic and dance elements. It is defined by its athletic character and unique choreography, which seamlessly blends tumbling in a dance context. Acro students will work on floor aspects of gymnastics, focusing on skills, flexibility, and conditioning.  Evaluations are needed for placement.
Perfect for dancers just starting. This 45-minute class is geared toward children ages 2-3 years old. Our Little Stars will be introduced to Acro and the basics of Tumbling each week. Your dancer will love this high-energy and action-packed program. Students will work on rhythm patterns, develop gross motor skills, and engage in imaginative play. Social skills are also encouraged through learning to take turns and to follow directions while expressing creativity.
Initially informed by borrowing from classical, modern, and jazz techniques, contemporary has incorporated many dance styles. Due to its technical similarities, it is often perceived to be closely related to modern dance, ballet, lyrical, and other classical concert dance styles. In terms of the focus of its technique, contemporary dance tends to utilize both the firm and controlled legwork of ballet and modern dance's stress on the torso. It employs contract-release, floor work, fall and recovery, and improvisation characteristic of modern dance. Unpredictable changes in rhythm, speed, and direction and improvisational movement techniques are often used as well.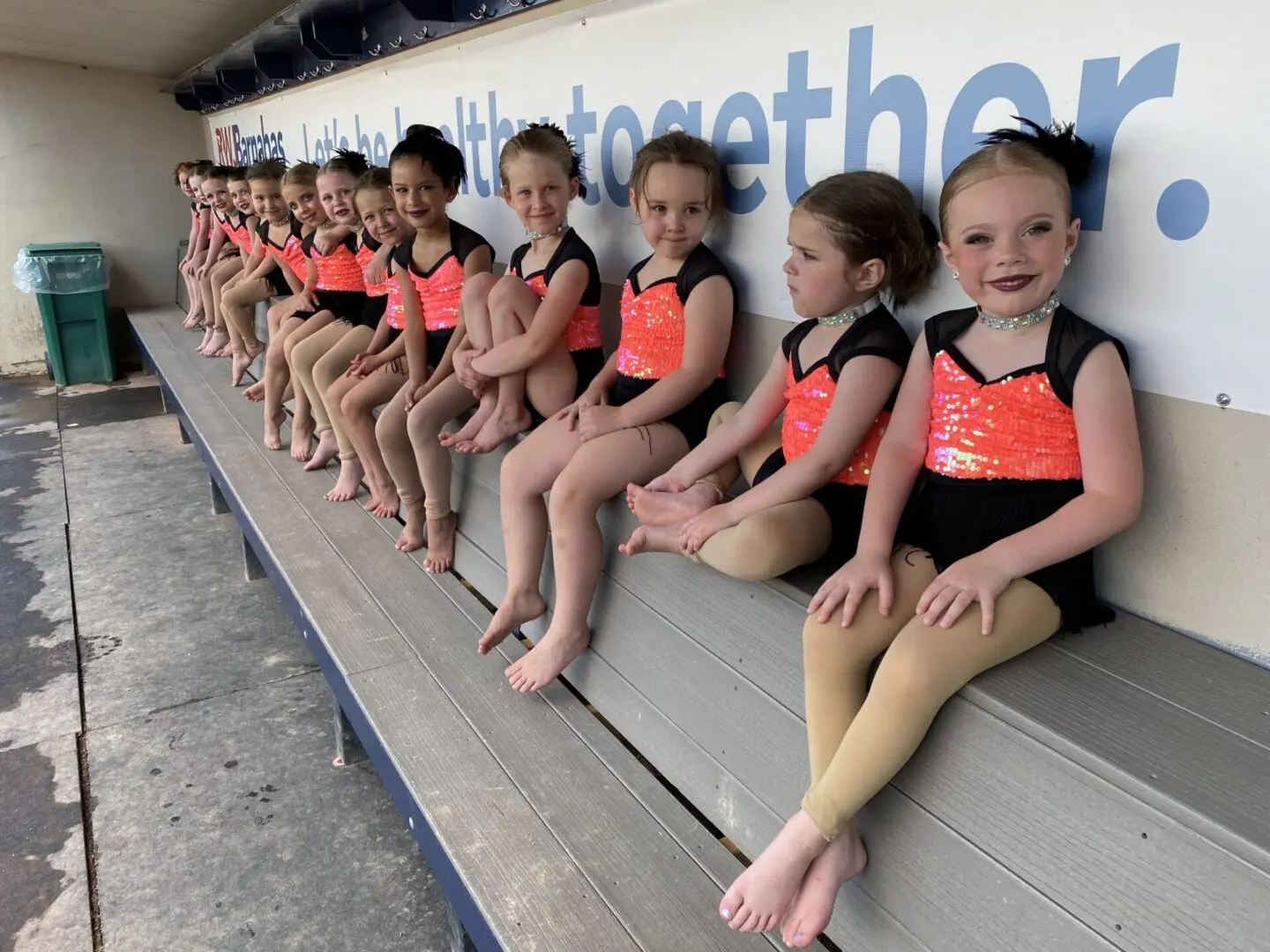 This class is packed with interactive fun! For ages 2 and 3 years old, your child will be introduced to basic ballet movements and terminology while developing coordination and rhythm. Dancers will gain confidence, make lifelong friendships, and learn how important it is to be active each day! Princess Ballet is the perfect way to prepare your little ones for the classroom environment, learning how to work together, and follow directions.
Theater Dance is a fusion of many genres that allows unconventional movements while portraying a story through dance. The use of props such as canes, top hats, and gloves are also prevalent in these routines. Specializing in "Fosse," this class is exceptionally stylized, requires jazz training, and is for dancers ages 12 and up. Bob Fosse is best known for his signature jazz style, which features sultry hip rolls, isolations, smooth wrist movements/snaps, turned-in pigeon toes, and particular, detailed movements, just to name a few. It can be challenging to execute the sometimes awkward-feeling Fosse movements while simultaneously conveying a story but once mastered will benefit even the most seasoned dancer.
This cheerleading class, Flair style, will combine cheer, acro, jazz, hip hop, and stunting in a controlled and safe environment. The students will learn sharp arm motion techniques, proper posture, jumps, kicks, and tumbling with professional instruction. Students will be able to fine-tune their cheer skills by memorizing routines and mastering the art of performing them. This class is recommended for enthusiastic students ages four and older who wish to pursue a position on a competitive or school cheerleading team or simply become more familiar with cheering techniques. Pom Poms will be used during class rehearsals and performances.
Dancers will study the latest competition techniques as well as turn sequences, leaps, tricks and etiquette.  This is the class for those eager to join our competition teams or those who are already on the team but want to refine their skills all season long.  There is no recital dance or costumes.  Just technique, hard work and learning all the latest in the industry.
Dance Team Prep and Tricks
Is it your dream to be on a High School, College, or Professional Dance Team? Are you eager to achieve your skills and tricks so that you're audition ready? Or maybe you're already on the team and looking to refine those skills to stay strong and sharp. Well, look no further! Our teachers specialize in Dance Team style tricks such as kip-ups, headsprings, rubberbands, challenging turn sequences, precision, and energetic dancing. Be ready for your big day and make your dreams a reality!
Let's hear it for the boys!  This class is a combination of Acro (tumbling) skills and Hip Hop techniques.  For ages 6+, we wanted to create a party-like atmosphere for the gentleman of Flair where they can bond, learn and have fun all while being active.  Half the class focuses on their acrobatics while the other half offers our famous "awesome circle", break dancing techniques and hip hop choreography.
Our Stretch/Turn/Leap class provides complete training to work on the challenging essentials of dance. Students will develop more vital skills and will become more confident in their abilities. This class allows dancers to focus on three of the most critical elements in any dance discipline. Basic and advanced techniques will be explored. By narrowing the concentration down to just these elements, dancers can overcome challenges they might otherwise struggle with for months or even years. Our S/T/L class may be just what they need to finally master a critical step that takes your performance to the next level. A ballet technique class is strongly encouraged as a prerequisite.
The dance world is continuously progressing in athleticism, technique, and artistry. At Flair, we research new and innovative ways to train and condition our dancers to their peak performance. This class and its elements are designed to help dancers develop a comprehensive and concise understanding of techniques to reach a level of performance that will ensure success. The Conditioning class focuses on strength, flexibility, and stamina—a perfect program for both the competitive and recreational dancers looking to expand their skills.
Rainbow League: (Special Needs)
At Flair, we strive to make a difference one dancer at a time. Every child desires to be something special and share the love of dance with someone like themselves! We realize the frustration in some children when they can't complete a task as fast as their friends. We are calling these beautiful children the "Rainbow League" because just as a rainbow combines colors to create a gorgeous picture in the sky, these beautiful children will come together to also create a gorgeous "picture" through movement and the art of dance.
With special needs children, the Rainbow League will move at a slower pace, and each child gets to develop at their speed; this way, they feel a sense of accomplishment after every class. This is extremely rewarding for ALL involved, the students, the teachers, and of course, their parents! This class will teach children how to express themselves in a loving, caring environment freely.
"We each have our way of living in the world; together, we are like a rainbow. Some show shades of blue, others yellow and green, and yet others red, orange, indigo, or violet. It all blends together, we are the rainbow, and each part is crucial. We all contribute to that beautiful painting. Together, we will sing with all the voices of the mountains, and we will paint with all the colors of the wind."
We believe that giving these children the gift of dance and an equal chance to express themselves artistically should be just that... a gift. There is no charge for the rainbow league. Available upon active registrations and interest.
Contact Amanda Grace for more information or to make an appointment.