Dancing Together for
a Greater Cause
The Flair Force offers students the opportunity to gain additional performance experience and be a part of a dedicated group of dancers. Team members will work intensively alongside their teachers and peers in a fun and stress-free way! In addition to their weekly dance classes, dancers will attend a weekly rehearsal for the Force to learn new and exciting choreography to be performed within the community. Students will learn the value of hard work, be motivated to reach their full potential, and make lasting relationships with their teammates and teachers.
Our goal is to spread the love of dance however we can. Whether it be at a senior center, children's hospital, or community event, we know that a dance performance can bring a smile to the audience's faces, no matter the location.
All skill levels welcome ages six and up! That's right...no auditions or invites. We encourage all dancers to take advantage of this fantastic opportunity.
We almost forgot to mention the best part! This is FREE to registered Flair Dancers! No charge and no costumes. All that is needed is a performance t-shirt, black leggings, and converse sneakers!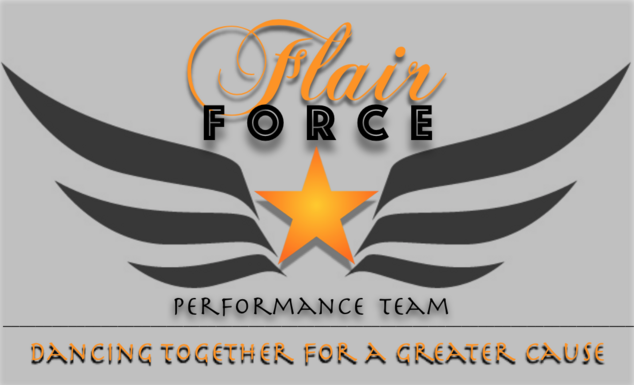 If your dancer is looking for something beyond a weekly class, he or she is eager to perform more than once a year and wants to be a part of a positive movement within our community. Then the Flair Force is for you!  Call or email for more information.
Be a part of the FORCE!